Our recipe for success
We draw our inspiration from three key ingredients: our purpose of Transforming Lives Through the Science of Food; our technical expertise and deep understanding of the food and beverage market; and our portfolio of high-quality products and ingredients.
Blend them all together, and we've got the right recipe to help manufacturers deliver on sweetness, texture, fibre enrichment and stabilisation to create products enjoyed by millions of people every day.
Our purpose is Transforming Lives Through the Science of Food
Our purpose is simple: to help people all over the world make healthier and tastier food and drink choices, whilst supporting our communities and caring for our planet, not just today but for the future.
We work with customers to:
use our low and no-calorie sweeteners to help remove millions of tonnes of sugar from people's diets

add gut-friendly fibres that provide health benefits

use texturants to create smooth, creamy, indulgent desserts

stabilise foods to keep every mouthful delicious for weeks
We believe passionately that, through our purpose, Transforming Lives Through the Science of Food, we can successfully grow our business and have a positive impact on society. Our purpose touches all parts of our business and drives what we do.
Our ingredients
Discover how our ingredients can be used in thousands of products around the world, many times a day!
Our Purpose
Our purpose is why we do what we do. It guides every action we take and every decision we make.
All the facts at a glance
Find out about our business by reading our quick and easy-to-read facts page.
Equity, Diversity & Inclusion
We believe in the power and potential of diverse perspectives to unlock innovation and accelerate growth.
Meet the people behind Tate & Lyle
Everyone at Tate & Lyle has an important role to play in delivering our strategy and making us an extraordinary company.
Our Values
Our Values are important to us, they define what we stand for and how we run our business.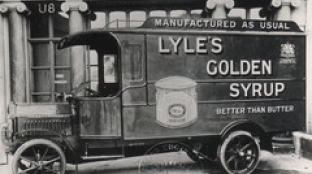 Our heritage
We have been helping to make food people love for over a century.
Our people
"Tate & Lyle has always been a very good, supportive place to work. They are very keen to make sure that the right people are in the right roles." 
Patti Hedenberg, Research Scientist