Excellent service is at the heart of our approach
Taking good care of our customers is vital to the success of any collaborative project. We want our customers to enjoy the process and to feel looked after at every step. 
Adding value at every step
We help our partners at every step. Find out how we go the extra mile for our customers.

Hands-on ingredient experts
We have a deep knowledge of how our ingredients work; read more about how we use our ingredients to create innovative solutions.

Why Tate & Lyle?
We've been making extraordinary food ingredients for over 160 years and long track record of success. Find out more about why our customers keep coming back.

---
Delivering quality
I'm proud to be part of a team and an organisation that truly values quality and is constantly looking at ways to improve and to come up with the best solutions.
SVP Environment, Health, Safety and Quality (EHSQ)
Helping our customers adapt to changing consumer needs
"I want to give my children less sugar"
"I want to find a yoghurt that's better for me but that still tastes great"
 
"I'm looking for healthier snacks that look after my digestion too"
Partner with us customer quote 2
We highly value the innovation and technical support the Tate & Lyle team brings to help us evolve our products in our market.
Multi-category customer, Turkey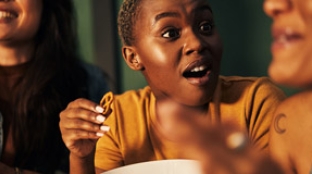 Our case studies
Discover the many ways in which we partner with customers to make tasty food healthier and healthier food tastier...