Our ESG Strategy and Targets
Our Environment, Social and Governance (ESG) strategy and targets are firmly grounded in our purpose of Transforming Lives through the Science of Food and our three purpose pillars – supporting healthy living, building thriving communities and caring for our planet. It is why we do what we do and guides every decision we make and every action we take.
We recognise that our efforts must go beyond compliance and scores on sustainability indices, important though those are for tracking our progress; they must make a positive difference to the world we live in and which our children will inherit.
Protecting our planet and people
We have partnered with Sustainability Magazine to launch an article series exploring the vital role that ingredient companies can play in supporting the development of more sustainable food and drink.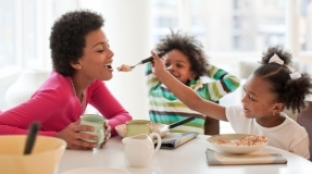 Our purpose
Our purpose of Transforming Lives Through the Science of Food guides every action we take and every decision we make. Learn about the three pillars of our purpose.