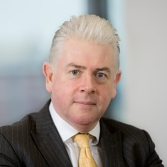 Senior Independent Director
Joined the Board in January 2015 and became Senior Independent Director in July 2020. From January 2017 to December 2022, Paul was Group Chief Executive of Essentra plc, a leading global provider of essential components and solutions through three global divisions: components, packaging, and filters. Paul has wide experience in global manufacturing, commercial as well as strategy consultancy and M&A advisory services. He brings insight into the commercialisation of innovation pipelines and the implementation of business-to-business customer and market-led strategies in a large multinational business-to-business context. Prior to joining Essentra, he was the Chief Executive of Coats Group plc between 2009 and 2016, the leading global industrial thread and consumer textiles crafts business, Group Chief Executive of Low & Bonar PLC, a global performance materials group, and was previously Managing Director at Unipart International, a leading European automotive aftermarket supplier. Paul also served as a non-executive director at Brammer plc from 2006 to 2010. Paul currently serves as Chair-designate on Topps Tiles Plc.
Member of the Audit and Nominations Committees.
---